It can always be embarrassing to admit that you have something strange going on with your penis, so many men who have a curved penis end up just keeping it to themselves.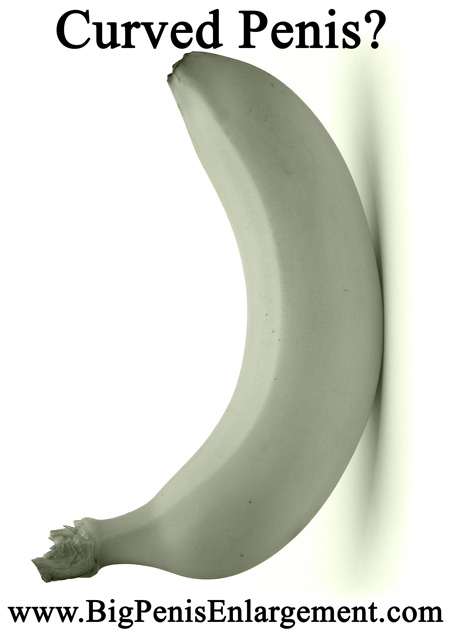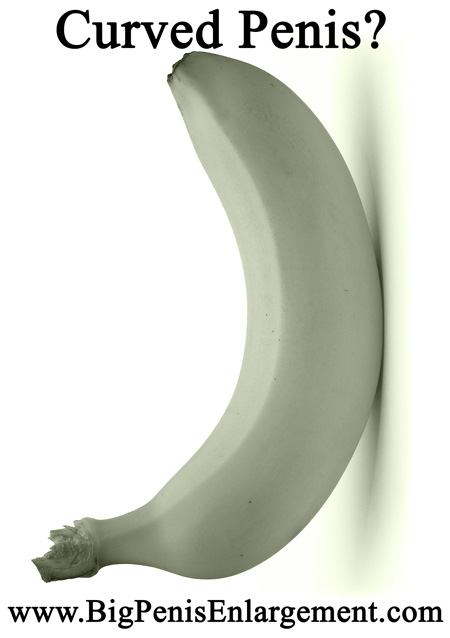 We know how difficult it is to ask for help in these matters which is why we have tried to bring together the answers to all those questions about a curved penis that you have been to afraid or to embarrassed to ask!
How Common is a Curved Penis?
One of the most common questions that men have is whether or not their curved penis is normal. There is no clear cut answer that we can give to that question, but what we can say is that it is very common – more common than you might think!
In fact,
the vast majority of men have a slight curve in their penis when it is erect. This is perfectly natural and it all stems from out bodies not being cookie cutter copies.The scientific explanation is that because the blood vessels in the corpora cavernosa relax and open up to allow blood to rush through the cavernosus arteries to sustain an erection, this does not happen uniformly and a slight curve can form.
The direction of the curve depends on the proportion of crus (that's the penis under the skin to you and me) to exposed penis. Men with a shorter crus and longer exposed penis are likely to have a curved down penis while a man with a longer crus is more likely to notice an upward curve. It is also possible for the curve to go slightly to the left or the right.
So, the simple answer is that a slightly curved penis is actually pretty normal, but if you have a more pronounced curve or one which is causing pain and discomfort, then this is an indication of another problem altogether.
What Causes a Curved Penis?
We have already touched on what causes a natural curve in an erect penis, but what about situations where the curve is much more noticeable?
Men who notice an extreme curve could be suffering from Peyroine's disease – a condition which causes a build up of plaque in the penis which can then progress to hardened fibrous tissue under the skin. The disease is characterized by painful erections and sexual dysfunction. When Peyroine's Disease is the cause of a curved penis pain is also one of the main symptoms.
A curved penis can also be caused by injury to the penis such as it being bent during sexual intercourse. In some cases it can even be a birth defect where the penis of a male fetus does not develop properly in the womb. In these cases it might not be discovered until the child grows into an adult and experiences difficulties having sex.
Complications Caused By a Curved Penis
So, is having a curved penis really that big of a deal? For most men – the ones with that natural curve we talked about – the answer is no. You penis is functioning perfectly well and no giving you any pain so there is nothing to be worried about.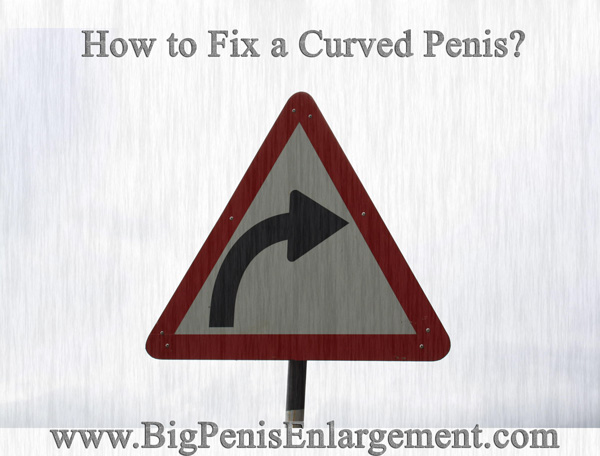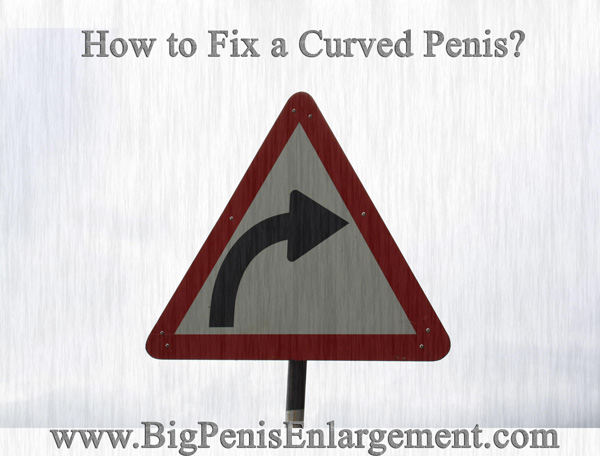 Your only concern is likely to be that you think you look weird which could affect you psychologically during sex, but rest assured, the curve is probably not anywhere near as noticeable as you think and your partner probably doesn't care!
As we said, most men have a slight naturally curved penis so your partner is going to think that it is totally normal.
On the other hand, if your curved penis is causing pain, discomfort and erectile dysfunction then the answer is yes it is a big deal and you do need some assistance.
Let's take a look at some of the complications and side effects of a curved penis.
Impotence – In some cases, having a curved penis can result in impotence. There can be a number of reasons for this and they can be both physical and psychological.
Softer Erections – For some men, having a curved penis does not step them from getting an erection, but it can affect how firm it is.
Inability to Have Intercourse – Depending on how severe the curve is, it may be impossible to have penetrative intercourse. This is especially true in cases where the man has a curved down penis.
Painful Intercourse – In some cases, having a curved penis can cause pain during intercourse as the penis is forced to straighten. It may also cause discomfort for the female partner if the penis is at an unnatural angle during penetration.
Painful Erections – When a man has a curved penis, especially as a result of Peyronie's Disease, even getting an erection can cause extreme pain.
Loss of Length and/or Girth – Sometimes the curving of the penis can result in a loss of length and/or girth
Low Self Esteem – Men place a great deal of importance on their penis and on their sexual prowess in general. Any issue in this area can cause low self esteem which can in turn lead to erectile dysfunction. It is a vicious cycle that is very easy to be trapped in.
How to Fix a Curved Penis
If you feel like your curvature is more than the natural bend that most men have, or if you are experiencing any unwanted side effects because of your curved penis then your next move is sure to be researching how to fix a curved penis. There are a number of different options available to you, some of them more invasive than others.
Surgical
The only treatment that is guaranteed to effectively fix a curved penis. However, because it is invasive it is only advised in the worst cases. Around 10% of men with a curved penis end up having corrective surgery. There are a number of different techniques that can be used.
The first is to surgically remove the plaque and graft tissue to the area, but this could lead to a loss of rigidity in erections. An alternative treatment is to remove some tissue from the opposite side of the shaft to effectively cancel out the bend. This procedure does usually result in a loss of some length. Finally, a device can be implanted to increase rigidity. This is done in tandem with some tissue grafts to correct the curve.
Radiation
Radiation therapy is another method of treatment that has seen some success in the treatment of a curved penis. It can help to reduce pain and may help minimize the curve. However, if it is caused by Peyronie's disease then radiation has no effect on plaque build up.
Medication
In some cases, a doctor may prefer to try non-invasive techniques to try to fix a curved penis before resorting to surgery. This might include taking a course of vitamin E tablets or potassium aminobenzoate (Potaba).
There is limited research on the effectiveness of this treatment, but some people say that it offers a slight improvement making it a worthwhile option for those with less severe curvature. Another option is to have steroid injections to reduce the pain and break down plaque if it is present. However, this can have some nasty side effects including the destruction of otherwise healthy tissue.
If you notice that you have a slightly curved penis, then there is no need to be concerned. You are just like most men and it is perfectly natural. It is only where you notice a new curve in your penis or when you start to experience pain or difficulty maintaining an erection or having sex that you need to consider seeking assistance from your doctor. The same applies if you are experiencing curved penis pain from a firm or painful lump on the shaft of your penis.